All that cute stuff associated with babies and baby life is now affectionately known is our house as baby crap. After looking at said baby crap for several many hours with my wife and most wonderful mother in law- I'm baby crap crazy. The Ikea crib I thought was for us- yeah, lackluster in the store.
Here's the deal- our house is a 1914 Craftsman and is all of 1271 square feet, 3 bedrooms, 1 bath. Our taste is eclectic- modern meets turn of the century antiques and crazy artwork and brightly colored walls. Our nursery *hopefully* will keep with that theme, hence the original affinity for the bright blue smallish Ikea crib. All of the furniture in the nursery is going to have to be on the smallish side, otherwise the room is going to look like a storage closet that happens to house a baby. All those 4 in 1 cribs- way to big, particularly when Janet and I have fallen in love with this rocker/glider thing at Crate & Barrel.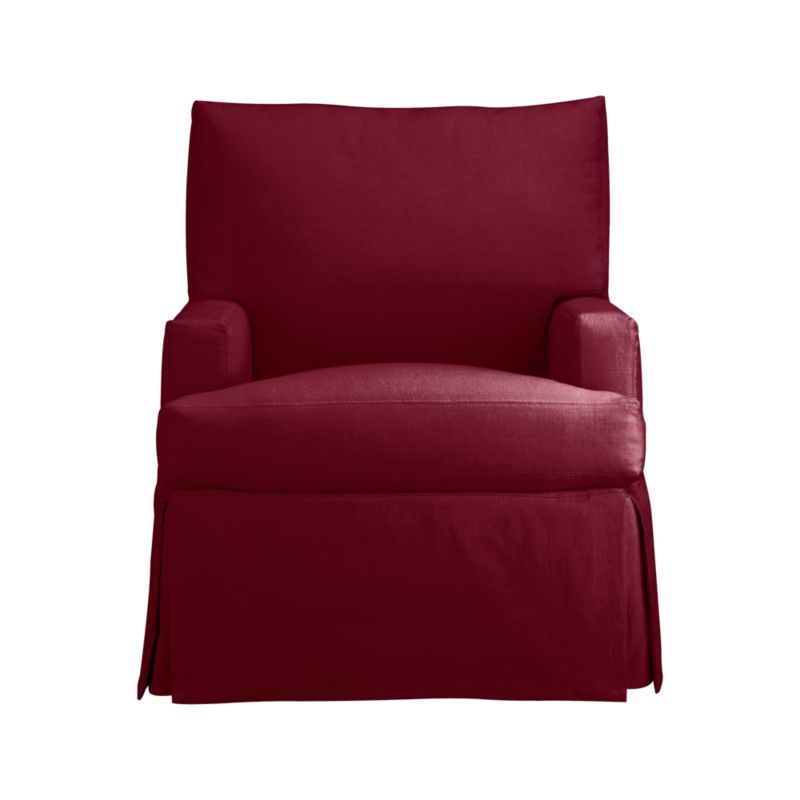 Our logic for spending way more than we thought we would on it is that it coordinates with our current sofa and technically can easily go from baby room to living room. The slipcover is also washable... On the other hand, while I left this post for a few minutes, Janet and I looked at each other and came to the conclusion that there is no way in hell we should be spending that much money on a chair unless we would have bought it for the living room anyway- which we probably wouldn't. Back to Craigslist I go. I just really am not a fan of those gliders they sell and have on display at BRU and BBB.
We're still thinking that an antique dresser will be used for the changing table, but now we're thinking that the one currently in the room is too bulky. We may be able to switch dressers out between our guest rooms...
Back to the crib. The other crib we all liked at Buy Buy Baby was $200 more than the Ikea Crib. Like the Ikea crib, it converts to a toddler bed and mini daybed. I think we all liked it best because it has some Arts & Crafts period details.
Since we won't be spending $1,400 on a glider and ottoman, I guess $200 more on the crib isn't so bad eh?
After looking at cribs we looked at strollers. Those are another thing that sends my head spinning. The idea of being one of *those* moms at the mall- you all know the one I'm talking about- the one with the stroller that takes up 1/2 of the walking space and looks like they had to take the house with them just to go out for an hour- makes me gag a little.
So, for a later post, my thoughts on strollers and the racket that generally is Baby Crap.